Dreamland (Silver) - High Waist Bottom
If you have any questions about sizing or stock, please reach us on Instagram @haikini.co or email us at hai@haikini.co
Customer Reviews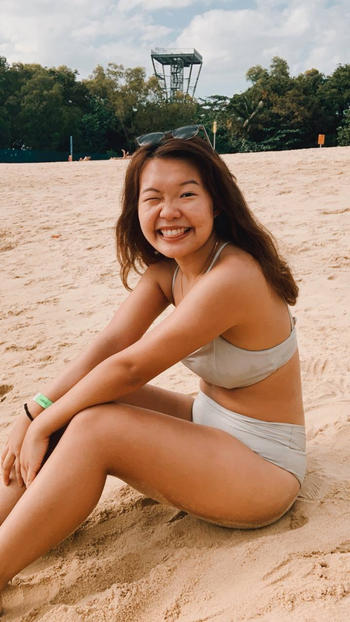 22/07/2021
Sucks in my fats!!
Really love it so much. The cut is really nice! I'm a waist 27.5" but decided to size up to M instead of S. Fit snugly and love to wear it to the beach!
Janine M.

Singapore
01/07/2021
Perfect quality and fit!
Sizing is a bit smaller than previous high waisted bottoms, but I don't mind as I like them slightly tighter! The bottom is also not as long as the old designs, but that's great as it doesn't ride up and expose the crotch too much. Haikini has also removed the piping at the seams and this fits so much better, tighter, and also looks cleaner. The overall material feels so high quality and better than other US brands that I've spent USD100+ on! P.S. The material is 80% Nylon and 20% Spandex — any plans to use Polyester instead? Nylon and spandex are not chlorine resistant or UV resistant.
Elena C.

Singapore