Pacifico (Reversible Tiedye) - Sports Classic Bikini Top
If you have any questions about sizing or stock, please reach us on Instagram @haikini.co or email us at hai@haikini.co
Customer Reviews
14/08/2021
Snug, functional and just the right amount of cheeky!
I love the look and design of these! Unfortunately my ******* are not the most compatible to the style, so for those with a heavier load maybe a different style would do!
Shamyi L.

Thailand
Hi babe, For seasters with bigger busts, we would recommend getting the Scoop Top :)
12/05/2021
absolutely in love!
first time buying haikini and im sold! delivery was quick, the item came in the cutest pouch. the quality and design is just amazing, really comfortable yet supportive!
Elizabeth

Singapore
25/03/2021
Great fit and design
Love the fit, it's comfortable to wear for the whole day and doesn't shift around. Customer service is great! Would love it even more if there's padding tho! No idea how to insert padding.
Joy

Singapore
09/12/2020
LOVE THE COLOR!
Love the cut and everything in between! I got it in XS and it FITS me well. I normally have a problem with bikini sizing but this is just the bomb! I've used this for surfing and wake boarding and it's the best!!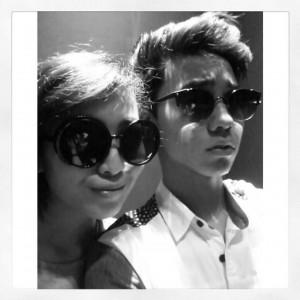 RA
Ruan A.

Philippines
24/10/2020
Love the blue!
Super love this colour and design. I'm petite but bottom heavy. XS for top is good and bottom S Fits perfectly. Love it. Can't wait to wear it for a swim
Cindy T.

Singapore